Is Dell's XPS M1710 The Fastest Graphics Notebook Computer Ever?
Barry Gerber
Some Very Cool Features
Now for some fun. The M1710 comes in two color choice options. You can have it with a metallic black or a red panel on the outside top of the case . Here's what the metallic red panel option looks like. Very nice, huh?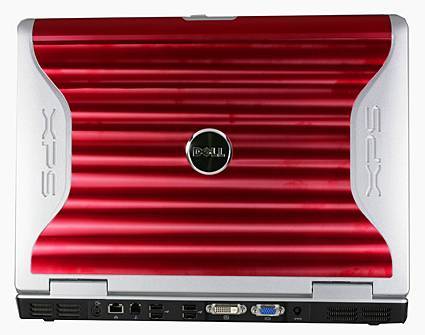 And, now, drum roll, for the really, really cool part. The M1710 is full of lights; lights on the top, lights on the sides, lights on the front, even lights on the mouse touchpad. Here's the top panel with the XPS logo on each side lit up.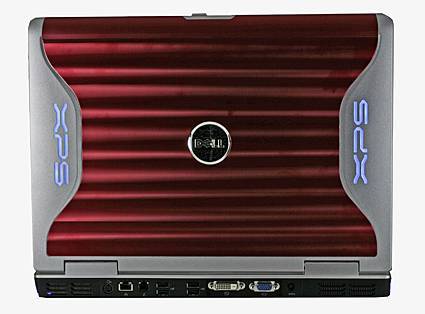 And here's the mouse touchpad lit up.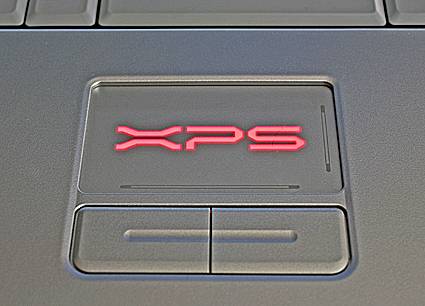 Here's the right air intake panel lit up.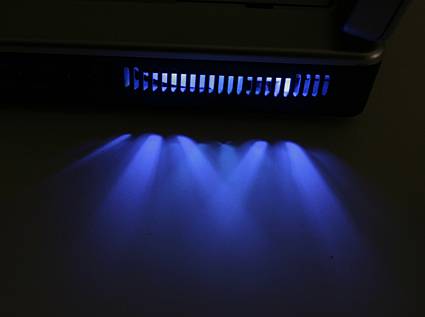 But, that's not all there is. Another drum roll, rim shot and cymbal . Except for the touchpad, you can change the color of the lights to any of 16 colors. The M1710 uses surface mount 3 color LEDs. You change colors either with Dell's Quickset utility for Windows or in the BIOS. Here are a few of the options.

You like ruby speakers. No problem.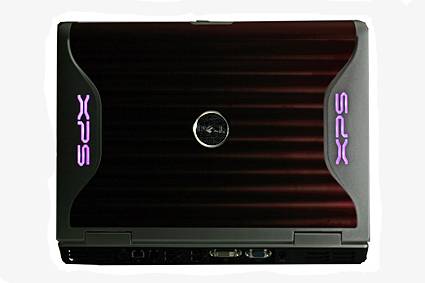 Into pinks? Here you go.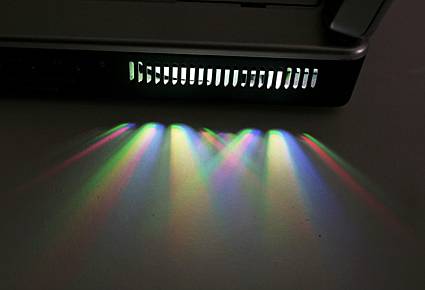 This is my favorite; kind of like a flying saucer landing. WijZoom!